FX Mornings Plays Goalball With Blind Sports Nova Scotia
I had a chance to get out and play Goalball. What a great sport!! Thanks to the gang for having me out and for your patience while I learned the game and honed my skills.  That ball is heavy…you definitely feel it when it slams into your stomach, especially when that stomach flexes like a bag of flour. I had a lot of fun, and can't thank my new found friends enough for having me out. See you at the tourneys!!
For any information you may need regarding volunteering, playing or taking in the upcoming tournaments click HERE.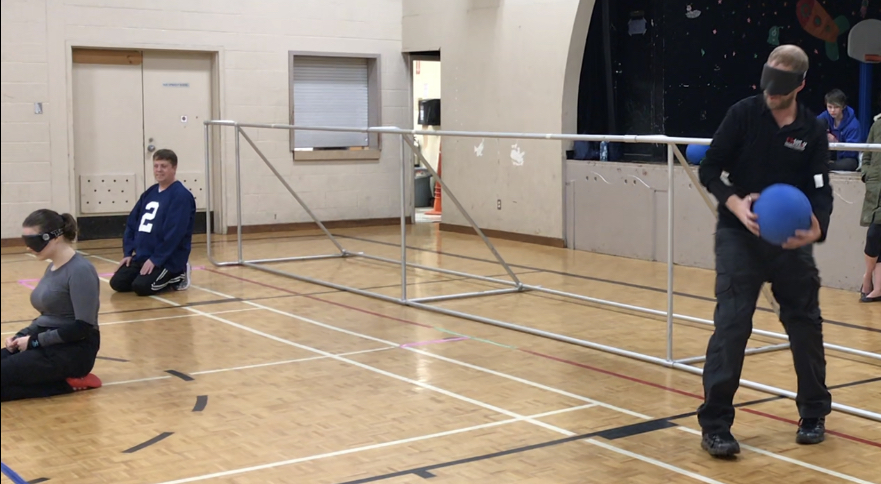 (L-R – Tara, Bob & Russell)