Henry's Hope
Henry's Hope on FX101.9 For Global Pet Foods HRM
Please feel free to share and spread the word.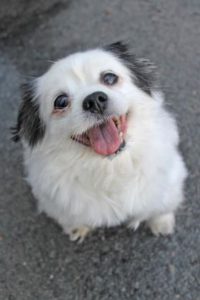 Charlie is a 10 year old mixed Pomeranian. He's incredibly social and there is no adoption fee for Charlie. He is on palliative care. He needs a home where he is the only dog.
For an adoption application please click HERE.
For further information, please email Tracy at recycledlove@eastlink.ca
~Russell #FXMornings
"Please understand we pre-record Henry's Hope. Therefore there is a very small chance this pet may have been fortunate and has already found a loving home. If this pet has a forever home we have many other adoptable pets looking for great homes such as yours. Please contact us and we will gladly help you find a wonderful pet."