Let's Cheer On This Little Survivor Tonight!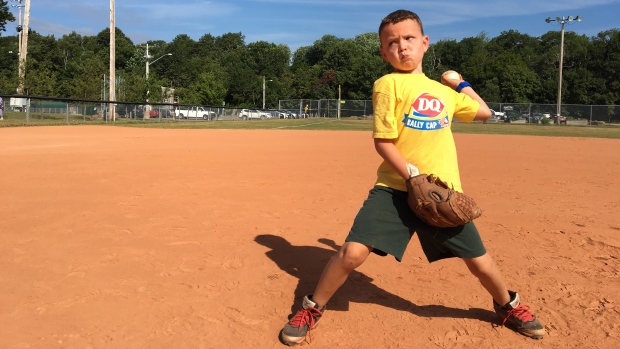 7-year-old Harrison Maye will take the field at Rogers Centre in Toronto tonight, and throw the first pitch before the Blue Jays battle the Yankees!
Harrison is from Fort Augustus, P.E.I. and successfully battled cancer a few months ago.  His mom got the phone call 2 weeks ago from the IWK, saying the family of five would be flown to Toronto, and that Harrison had been selected to throw out the first pitch!
Harrison says "It's pretty much the coolest thing ever!"  Plus, he'll get to meet the team!
The Jays take on the Yankees at 8:07pm tonight!  Make sure you tune in!
For more click HERE
Source: CBC
~Amanda