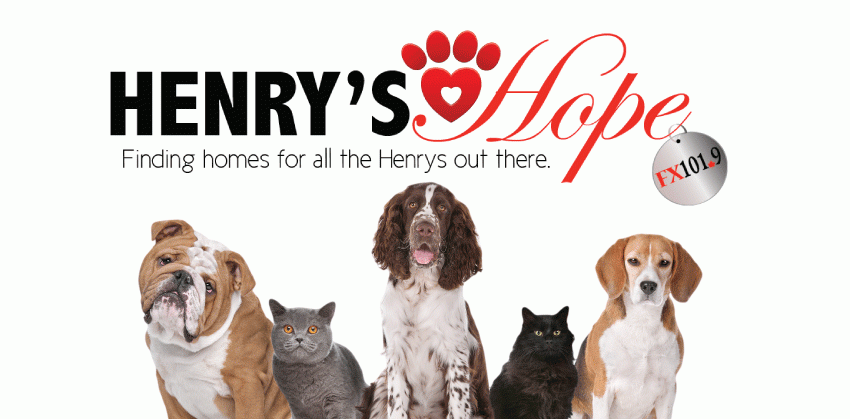 Henry's Hope
Weekday mornings at 9:40!
Henry's Hope is an adoption movement inspired by the story of Henry, long neglected and abused but saved by a loving rescue home in partnership with the Animal Rescue Coalition.  Henry's Hope is a daily adoptable segment highlighting a different little one looking for a fur-ever home.
See current ARC Adoption Opportunities
Here is a recent letter we were thrilled to receive in response to the Henry's Hope Project:
Russell & Tracey,
I wanted to mention, and say a huge thank you to both of you for doing this…you have no idea the impact it is having. For example, with in hours of having "socks" being featured on the show, we had 6 apps!!!!!!! Socks went to her new furever home this weekend, no more living hungry and cold under a shed for her. BUT the other great new is….the additional 5 good apps were able to adopt others waiting in the wings. It is beyond awesome that one featured animal can lead to 5 or more getting a loving forever family! you guys rock!
Annette Armitage, Animal Rescue Coalitions