DEFEAT DEPRESSION HALIFAX Get all the details here!!
---
FX101.9 is a proud sponsor of DEFEAT DEPRESSION HALIFAX!! Walk, run, bike, hike, roll or even dance to raise funds for our LOCAL mental health initiatives!!
Join MJ in the fun and let's do this! See below with link to register or for more information. Every little bit helps this great cause!!
Details HERE for Defeat Depression Halifax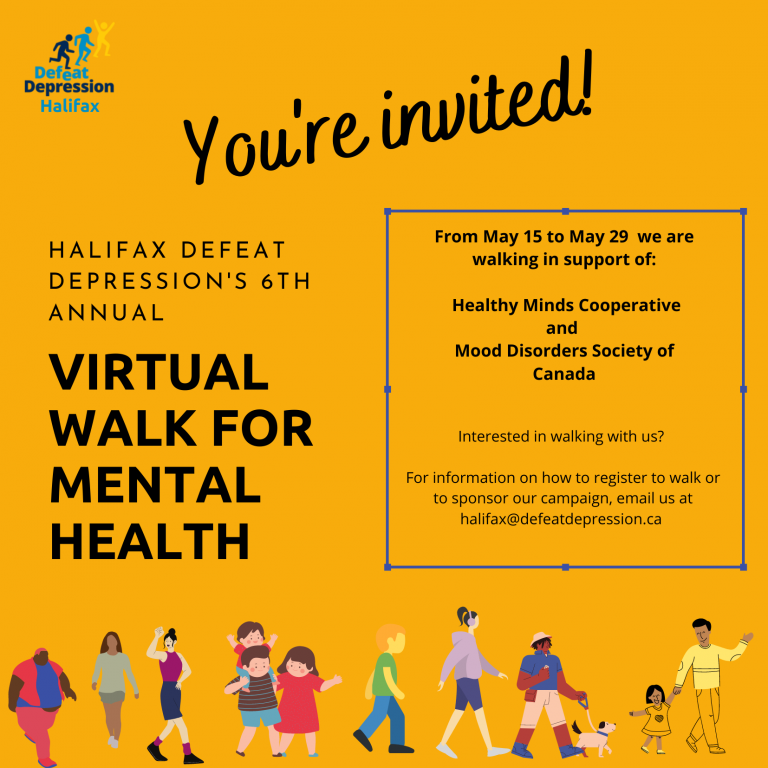 We are going virtual!
Due to the new COVID-19 restrictions, we are forced to move to a Virtual Event for our 2021 campaign. But thankfully, the focus is still on mental health and physical activity!
This year, we are asking everyone to set a goal. Whether it is walking 5 km over a two-week period, or dance for 20 minutes every day for two weeks, we want you to get moving!
On May 15, you will start your exercise journey and will have two weeks to complete your goal. You can keep track of your progress using the Strava app for smartphones. Strava is linked to our fundraising page. It keeps track of all your activity and you can directly import from your fitness trackers.
You will have until May 29 to complete your goal. On this day we ask everyone to submit a screenshot of their progress through email, and if you completed your goal you will be entered in a draw!
At 10 am Atlantic on Saturday, May 29, tune into our Facebook for a live event with guest speakers Mike Savage, Andy Fillmore, and more!