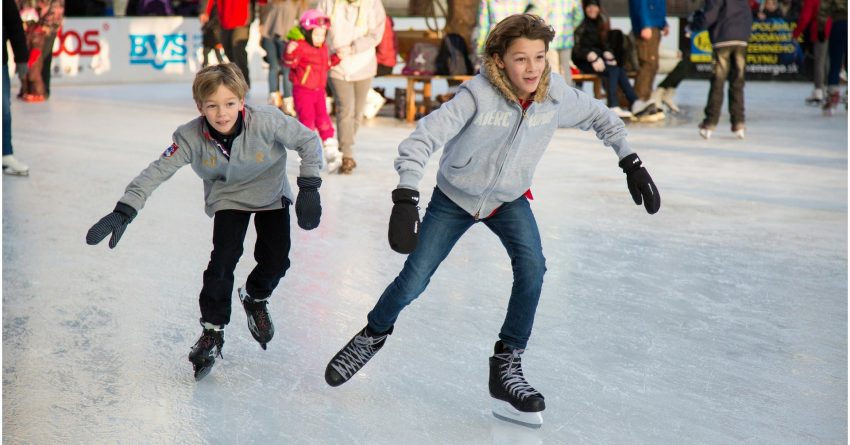 FREE And FUN Things To Do In HRM
LOVE All The FREE Things To Do In HRM!
Along with a free skate on the Emera Oval (where you can borrow free skates) or the view from Citadel Hill, a walk in the Public Gardens or Point Pleasant Park, a stroll along the Halifax Harbour waterfront (either side), or a trip to Sullivan's Pond, these things will never go out of style. But there's a lot more to be found both indoors and out that doesn't cost a dime, which can be a very welcome incentive when you're caught in a post-holidays, pre-tax cash crunch.
Public libraries
And before anyone thinks that they're getting short shrift, Halifax Public Libraries are clearly ground zero for fun, free family activities, from workshops and author talks to film screenings and music performance. During February's African Heritage Month, it's an especially rich resource for enlightenment and entertainment, from Sheet Harbour to Hubbards, and you'd be wise to spend some time poring over the events calendar at halifaxpubliclibraries.ca.
There are also a wide variety of free and low-cost activities offered by the city's recreation department, from the Larry O'Connell Art Hive in west-end Halifax to the Power House Youth Centre drop-in across from the Public Gardens.
Make a Discovery
Discovery Centre has free admission on Wednesday nights from 5 to 8 p.m., a tradition that began when the popular not-for-profit facility that makes learning fun moved to its current Halifax waterfront location in Nova Scotia Power's refurbished Water Street power plant.
Currently, the centre hosts Beyond Rubik's Cube, exploring the history and legacy of the famous multi-coloured puzzle with high-tech interactive displays and Denso, the cube-solving robot, along with other fun science exhibits and the unique curved Dome Theatre, the only one of its kind in Atlantic Canada.
"We want to make the centre as accessible as possible to everyone, from all different income brackets, different cultures and different education levels," says Discovery Centre spokeswoman Jennifer Punch.
"We see such a diverse mix of visitors, coming out in all kinds of weather, just to see the Discovery Centre. We see a lot of new Canadians now, people who are new to the city and new to the country, and we're happy that this has become a destination for them to learn and explore the city."
A successful attraction with kids who want to experience their parents' predecessor to the fidget spinner, Beyond Rubik's Cube has been held over through March Break, and thanks to free-access Wednesday sponsors CIBC and Unirent Holdings, the March 18 edition will be packed with activities and demonstrations during what Punch calls "the centre's favourite time of year."
"It really is a great opportunity for people who wouldn't otherwise be able to afford to come or for those who are new to the city and are looking for cultural or educational things to do," she says. "Either way, it's been super popular."
The art of the matter
A few blocks away, the Art Gallery of Nova Scotia ensures its treasures are available to all by hosting BMO Free Access Thursday Nights from 5 to 9 p.m. Currently, the gallery's many exhibitions include Italian landscape drawings unseen publically since 1931 in Gigante's Mechanical Eye: Views of 19th Century Naples, and situational pieces taking you from Expo 67 in Montreal to the Kandahar International Airport in Althea Thauberger: The State of the Situation.
Even if you don't have advance knowledge of what's on display, it's worth a visit to experience the work of Nova Scotian, Canadian and international artists up close and also pay a visit to Maud Lewis's famous painted house.
There's also free-to-see art by local creators on display at Barrington Street's Argyle Fine Art, keep an eye on its Facebook page for workshops and artist talks, and both Dalhousie and Saint Mary's Universities host art galleries that are free to visit year-round.
The gallery in the Dalhousie Arts Centre currently hosts Gut Feeling, an exhibition of emerging artists who engage in socially conscious, interdisciplinary practices, running through the middle of March. SMU Art Gallery in the Loyola Academic Complex now presents one winter afternoon, a collection of works inspired by the poem by e e cummings, and hosts a poetry reading on Thursday, Feb. 13 at 7 p.m. on the eve of Pink Triangle Day featuring works by LGBTQ+ artists.
Free films
Campus calendars and society Facebook pages are great ways to find informative, free things to do like the frequent film screenings at SMU, hosted by a number of different departments and groups.
On Thursday, Feb. 13 at 6:30 p.m., the Saint Mary's University African Nova Scotian Student Society presents 13th, Ava DuVernay's documentary about the racial inequality perpetuated by the U.S. prison system, in Atrium Room 101, 923 Robie St., Atrium Room 101.
You can also mark your calendar for the SMU Department of Modern Languages and Classics monthly free movie screening in the Burke Building's Theatre A, entrance on Inglis Street. Next up, on Monday, March 16 at 6 p.m., it's the classic 1953 MGM production of Shakespeare's Julius Caesar, with Marlon Brando as a memorable Marc Antony and James Mason as the treacherous Brutus.
Other fun free film screenings include the monthly Thrillema screenings at the Nova Scotia Museum of Natural History on Summer Street, continuing a tradition begun by Dartmouth filmmaker Jason Eisener at the long-gone Empire Theatres in Woodlawn. Devoted to classic cult films, past screenings have included the Bruce Lee martial arts classic Fists of Fury, Tim Burton's bizarre Batman Returns sequel, and the deadliest musical around, Little Shop of Horrors.
You can get updates from the Thrillema Facebook page, which is currently dropping hints for an upcoming showing of Killer Klowns From Outer Space). Tickets are free but must be picked up in advance from Strange Adventures Comix & Curiosities at the corner of Lower Water and Prince streets.
Spot the birds
Circling back to Brown & DeSylva's list from up top, it may not be spring, but you might see some robins — along with warblers, finches, ravens and raptors — on one of the Nova Scotia Bird Society field trips. They take place year-round all over the province, from Point Pleasant Park to Cape Sable Island and are open to non-members as well as card-carrying society members. Just keep an eye on Facebook or the nsbirdsociety.ca website for upcoming NSBS events.
Hiking clubs
However, you don't need to be looking for feathered friends as an excuse to enjoy the great outdoors. There are a number of trail-walking and hiking clubs around town exploring woodland tracks and shoreline paths on a weekly basis. A quick Google for "Halifax hiking clubs" brought up the Chebucto Hiking Club, Halifax Outdoor Adventurers, Dartmouth Volksmarch Club and many others. Some of them even offer snowshoeing excursions.
Free pass
If you prefer the great indoors for recreation on a budget, Clayton Park's Canada Games Centre has a 2-Week Access Pass Program, available through the Keshen Goodman Public Library. The pass is for up to two adults and three children living in the same household.
Free fitness
Across the harbour, Dartmouth's Zatzman Sportsplex offers free rec and community access to facilities like the walking/running track, Saturday morning Zumba class at 9:30 a.m. and Teen Takeover on Fridays from 7 to 10 p.m. for youths aged 12 to 17.
There's also a limited number of Sportsplex pay-what-you-can memberships available
https://www.thechronicleherald.ca/lifestyles/local-lifestyles/free-play-things-to-do-around-hrm-that-dont-cost-a-cent-408876/