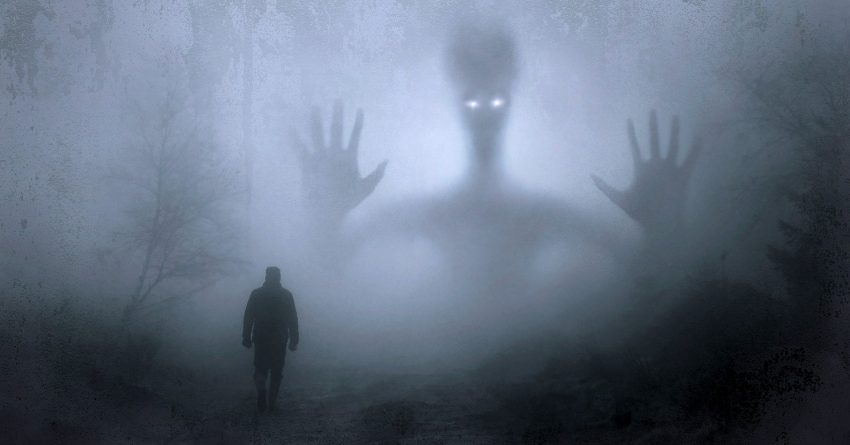 Ghost Story Contest Is Underway!!
Prepare for howling winds, creepy characters, ghostly ships, strange apparitions, and things that go "bump" in the night.
For over 30 years, we've been hosting our Annual Ghost Story Writing Contest in partnership with the Helen Creighton Folklore Society, opens a new window. We're inviting youth to get creative with thoughts of sly spirits and mysterious creatures, and submit their best campfire ghost story.
Contest details
The contest is open to youth ages 7 to 15.
Halifax Public Libraries' Contest Ineligibility Policy, opens a new window applies.
Submit your ghostly tale in one of the following age categories: 7-9, 10-12, and 13-15.
The contest runs until Tuesday, September 7, 2021.
The story must be your own work: either an original piece, or a retelling (in your own words) of a ghost story that you've heard.
Judges will pick the two ghostliest stories in each age category to receive book prizes.
Winners will be announced and all entrants honoured at an awards ceremony in Fall 2021.
Limit of one story per writer. Individual entries only; group or class submissions will not be accepted.
Consent
By submitting your story, you give Halifax Public Libraries and its partners non-exclusive permission to use content of and/or made by the participant for digital or print publications. You understand that this may include, but is not limited to, social media posts, websites, newsletters, advertisements, posters and pamphlets. You also understand that on occasion, Library photos, video, audio, or publications may be shared with media outlets and community partners for use in promotions of Library events, initiatives, and stories. You certify that no other person's permission is needed to authorize the use of said images or content. You agree that Halifax Public Libraries cannot be held liable for images or content used with your consent. ​
How to enter
Entries can be submitted by:
Dropping them off at any branch of Halifax Public Libraries.
Emailing src@halifax.ca, opens a new window with the PDF attachment.
Mailing to:
Ghost Story Contest
Alderney Gate Public Library
60 Alderney Dr.
Dartmouth, NS B2Y 4P8