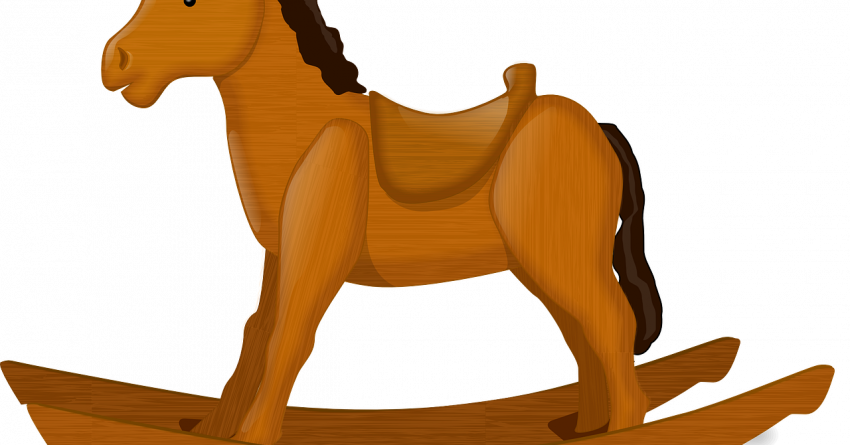 THE MOST POPULAR TOYS OF THE LAST 120 YEARS THAT YOU CAN STILL BUY TODAY
1890s: Crayola crayons: Believe it or not, Crayola has been around since 1885. And they haven't changed much – they're still colorful and fun.
1900s: Rocking horse: It's actually been a staple in the lives of kids for hundreds of years.
1910s: Raggedy Ann dolls: Raggedy Ann began as a book character, and the doll began to be produced in 1915. Her popularity inspired the conception of Ann's brother, Raggedy Andy, in 1920.
1920s: Radio Flyer wagons: While they also produce scooters, tricycles, and bicycles, the classic steel-and-wood wagon is what the toy company Radio Flyer is best known for.
1930s: Monopoly: Designed in 1904 as "The Landlord's Game", it became very popular as "Monopoly" during The Great Depression.
1940s: Slinky: A mesmerizing toy with a simple design, based on the spring. (And just 3 bucks!)
1950s: Mr. Potato Head: The model of a potato that can be decorated with parts that attach to the main body. Originally, a real potato was used.
1960s: Easy-Bake ovens: Introduced 1963, the original toy used an ordinary light bulb as a heat source. Current versions use a real heating element.
1970s: Star Wars action figures: We're pretty sure you could still find some Star Wars merchandise out there if you look hard enough!
1980s: Rubik's Cube: The "Magic Cube" was designed in 1974, but became the biggest toy in the world in the 80s.
1990s: Playstation: Kids couldn't get enough of it in the '90s, and they still can't today.
2000s: Razor Scooters: The compact kick scooter enables riders to do tricks, spins, and flips, or just zoom around the neighborhood.
2010s: iPad: It boomed in popularity among adults, teens, and tweens alike. It does everything your smartphone can do — but with a bigger screen.
2020s: So far, it's Baby Yoda. We can do better than THAT, can't we?)
-MSN