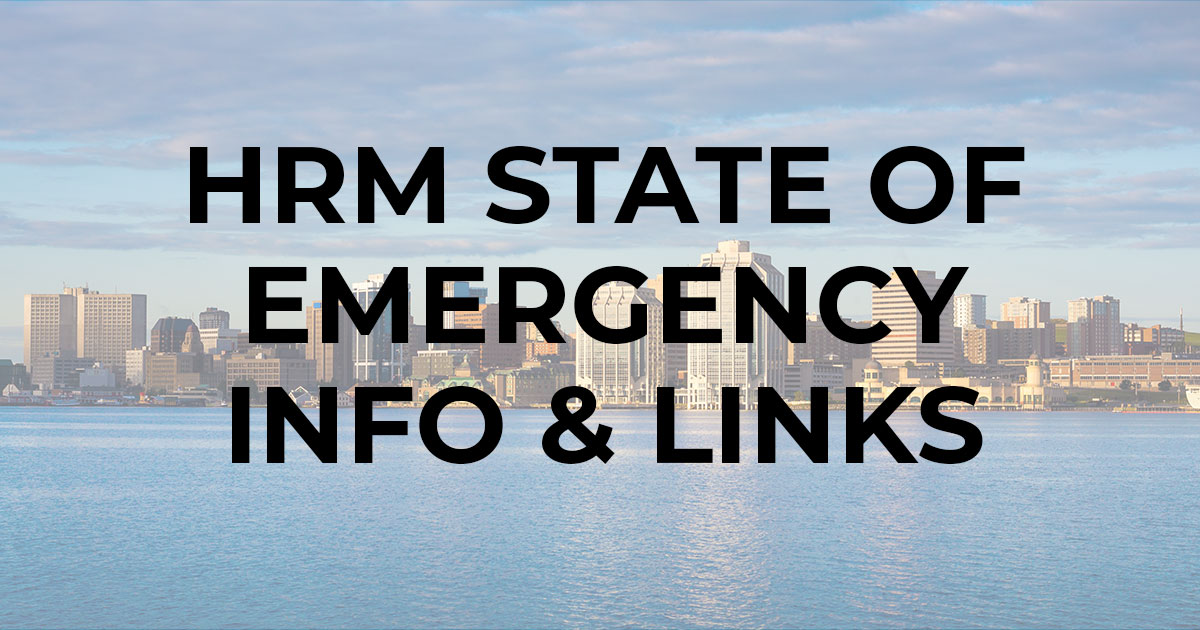 The latest news and updates on the wildfires in HRM
The Halifax Regional Municipality is advising residents of the following updates and impacts to municipal services as a result of the ongoing fires.
Evacuation area update
The evacuation order has been rescinded only for residents of Indigo Shores (see map). Residents can re-enter the area starting at 7:30 p.m. on Wednesday, May 31. The only entrance is via Margeson Drive and residents must show police their identification with proof of address (e.g. Driver's Licence). As there continue to be active fires in the Tantallon and Hammonds Plains areas, residents of Indigo Shores must be prepared to evacuate within 30-minutes notice.
Evacuation registry
Only residents and businesses whose properties are located in the area of significant impact on the evacuation map must immediately register with 311 via the online form (or by calling 1.800.835.6428), as staff will follow-up when more information becomes available.
Emergency preparedness
All residents in the state of local emergency zone should have a bag packed as they may have limited time to leave their homes if required to evacuate on short notice. Residents who are directed to evacuate are advised to bring their pets, important documents and medication with them, as well as supplies for a minimum of 72 hours.
Evacuation information and response
Evacuation orders are mandatory, which means residents must evacuate in accordance with local authorities, such as police, firefighters and ground search and rescue.
Residents are not allowed to return to their homes until they are advised that it is safe to do so by municipal authorities. Residents must remain clear of the evacuation area and refrain from filming and taking photos of the fire area, including flying personal drones.
Those who have evacuated are advised that if they do not have access to their medication, they can contact any pharmacy and request a renewal. For more information, please see the guidelines provided by the Pharmacy Association of Nova Scotia.
View the most recent map of the fire evacuation areas and state of local emergency zone that outlines the area of significant impact. The status of the evacuation areas continues to be assessed and updates will be provided as soon as they are available.
The Canada Games Centre evacuation centre at 26 Thomas Raddall Drive is open until further notice.
Nova Scotia Health's mobility primary care clinic is hosting a drop-in clinic at the Canada Games Centre on Thursday, June 1, from 9 a.m. to 5 p.m.
Major insurance companies and their representatives will again be available to speak with affected residents at the Canada Games Centre from 9 a.m. to 5 p.m. on Thursday, June 1.
Future opportunities to speak with their representatives will be available in the coming days.
Comfort centres
Comfort centre details are as follows:
Black Point and Area Community Centre

 | 8579 St Margarets Bay Road. The comfort centre will remain open until 9 p.m. on Wednesday, May 31. 

The comfort centre will be open from 8 a.m. to 9 p.m. on Thursday, June 1.

Beaver Bank Kinsac Community Centre

 | 1583 Beaver Bank Road. The comfort centre 

will be open from 9 a.m. to 7 p.m. on Thursday, June 1.
Donations, volunteering and United Way Halifax Wildfire Recovery Appeal
The outpouring of support has been tremendous; however, the evacuation centre, comfort centres, and fire stations are unable to receive either clothing or food at this time because our focus is on fighting the fire and assisting those who are evacuated.
United Way Halifax has launched the United Way Halifax Wildfire Recovery Appeal to support communities impacted by the wildfires across Nova Scotia as they recover and rebuild. To make a financial contribution to the wildfire recovery appeal, visit unitedwayhalifax.ca and click on the "donate now" button.
Communities need a wide variety of supports and services when rebuilding after a climate change disaster such as a wildfire. Although there is not yet a full understanding of community needs, your financial contribution will likely support things like basic needs, groceries, connection and mental health supports.
Please visit: halifax.ca/fire or follow @hfxgov on Twitter for all fire updates.
Transit
Location / Event Name
Details
Date

Halifax Transit

The following routes are currently impacted:

Route 330 – Route 330 will start and end at Sheldrake Lake (3826 St Margarets Bay Road). There will be no service to Tantallon Park and Ride (3664 Hammonds Plains Road).

Route 433 – Route 433 will start and end at West Bedford Park and Ride (120 Innovation Drive). There will be no service on Hammonds Plains Road from Gary Martin Drive to Tantallon Park and Ride.

Route 83/183 – Route 83/183 will end on Crossfield Ridge. The bus will then turn right on Sackville Drive and right onto Melham Drive. Routes 83/183 will hold on Melham Drive before departing heading back to Sackville Terminal (7 Walker Avenue).

02/06/2023
Schools
Location / Event Name
Details
Date

HRCE

Bay View High School
Tantallon Junior Elementary
Tantallon Senior Elementary
Five Bridges Junior High
St. Margaret's Bay Elementary
Charles P. Allen High***
Kingswood Elementary
Hammonds Plains Consolidated
Madeline Symonds Middle School
Harry R. Hamilton Elementary
Millwood Elementary
Millwood High School
Sackville Heights Elementary
Sackville Heights Junior High

01/06/2023
Organizations
Location / Event Name
Details
Date

COMFORT SITES/SUPPORT:

Any military families who need assistance due to evacuation can call the H&R MFRC's 24/7 line at 902-427-7788.

Stone ridge Church in Sackville is open to anyone who need a place to go that have been displaced by the fire.

02/06/2023

COMFORT SITES/SUPPORT:

All residents who have been required to evacuate must register with 311 as staff will follow-up when more information becomes available

The Province will provide $500 to every household required to evacuate because of recent fires in Halifax Regional Municipality and Shelburne County. The funding will be administered through the Canadian Red Cross. Further details on eligibility and how residents can register will be available Tuesday, May 30

02/06/2023

COMFORT SITES/SUPPORT:

Growlies for Pets 5226 St Margarets Bay Road, Upper Tantallon is open for refuge for families that have pets.

Uptown Tails Resort off of Dunbrack - free emergency boarding for people with pets. TEXT 902-818-8339 to make arrangements

Giant steps - Open for families. A place to rest, restrooms

Black Point Community Centre - Comfort Centre

Canada Games Centre - Comfort Centre

Beaver Bank Kinsac Community Centre - Comfort Centre

02/06/2023

COMFORT SITES/SUPPORT:

Paws in the Cove Pet Grooming - safe spot for pets. (Exotics aswell) email pawsinthecove@gmail.com or msg on socials

Wayside Campground - if you have a trailer and need to evacuate, Wayside has space

St Margaret's Bay Legion (11169 Peggy's Cove Rd Seabright 902-823-2215) will be open to all the families and pets on leashes

The SPCA is taking in pets. Send a text to 902-229-8620.

Arbour Ridge in Truro/Salmon River has space for 40-60 horses if needed. Please call Robert Stewart 902-899-2152 if you're in need Central Nova Horse Park is also available!! Room for about 30++

02/06/2023

LOST PETS

If you've lost your pet, call 311 or 1.800.835.6428 (toll free in Nova Scotia only) to file a lost pet report.
Be prepared to give a detailed description of your pet, including:
· licence tag number
· distinguishing markings
· microchip number
· tattoos
www.halifax.ca/home-property/animal-services/lost-pets

02/06/2023

LOST PETS

There is a Facebook Group called HRM-Tantallon Wildfire Lost Pets

02/06/2023