Atlantic Open Farm Day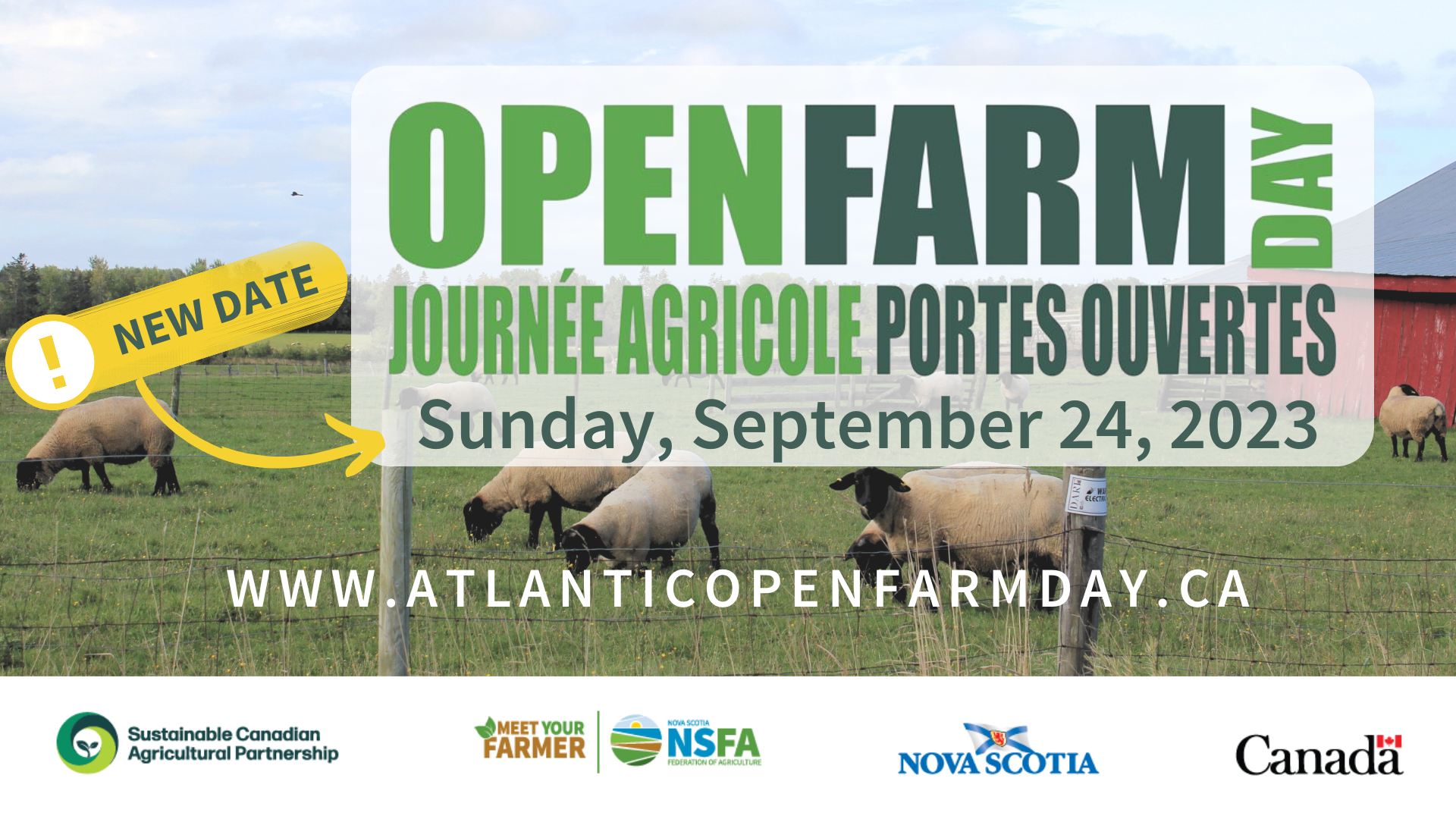 Atlantic Open Farm Day is a collaborative event that gives Atlantic Canadians an opportunity to experience farms and understand where their food comes from. It provides the chance to raise public awareness of the significant contribution that the agriculture sector makes to the provincial economy and to rural communities. The event is an occasion to foster fair and informed dialogue within and outside the sector regarding issues and concerns in agriculture. It is a backstage pass to meet the farmer, experience Ag-tourism in Atlantic Canada and purchase products direct from the producer.
Open Farm Day is celebrating 23 years in Atlantic Canada this year and will be held on Sunday, September 24th, 2023. The event will take place online and in person. This year's hybrid event will allow farms to participate in the format that suits them best, considering any provincial COVID-19 regulations.