2023 North American Indigenous Games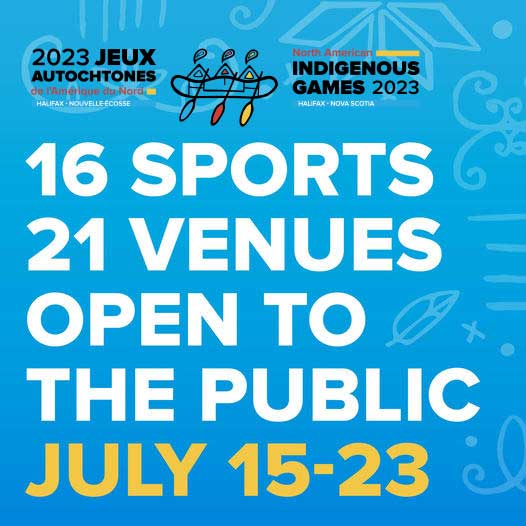 Join us for the 2023 North American Indigenous Games from July 15-23, 2023!
Over 5000 youth athletes representing 756 Indigenous Nations from across Turtle Island will come to Kjipuktuk (Halifax) to connect, compete and celebrate.
Over the course of 8 days, athletes will bring their best and compete in 16 sporting competitions.
Visit the cultural village located in the the Halifax Common and partake in Mi'kmaq cultural demonstrations, music, artisans and more!
All sport and culture events are FREE and everyone is welcome!
Pjila'si (Welcome)!