Sackville Business Association Community Cleanup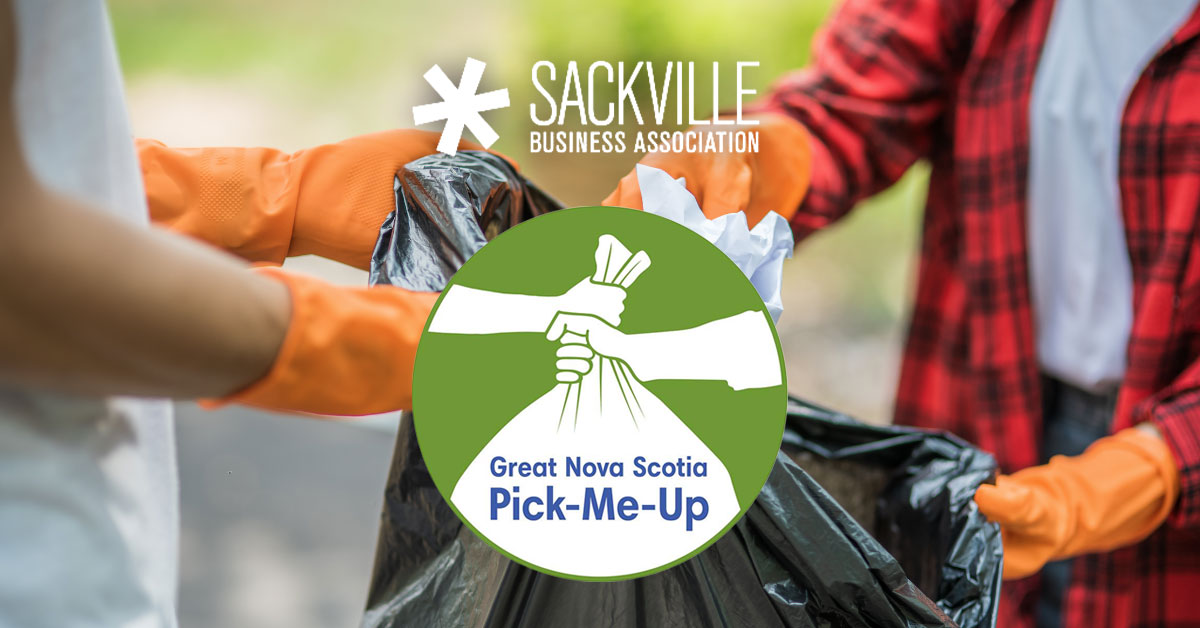 Sackville Business Association (SBA) is organizing a business community cleanup on Friday, April 21 in celebration of Earth Month as part of the Great Nova Scotia Pick-Me-Up. It's a great opportunity for your team to get outdoors, give back to your community and the planet and be entered for a chance to win awesome prizes. Not to mention, a beautiful district is good for business!
Your business/building can register a team by clicking on the button below. Once registered, we will drop off a free garbage collection kit. This kit includes clear garbage bags, blue recycling bags, and a select number of nitrile gloves. We will also make arrangements for the disposal of the garbage collected.
Prizes:
The competing team that collects the most bags will win a pizza party!
There will also be a prize awarded for the best team photo and the best team name. These groups will each win an ice cream cake!
Send us a photo of your team with the garbage you've collected to be eligible to compete for one of these prizes. We encourage you to share your pictures on socials using the hashtag #SBACommunityCleanup2023