East Hants Ground Search and Rescue Annual Easter Egg Hunt
Event Navigation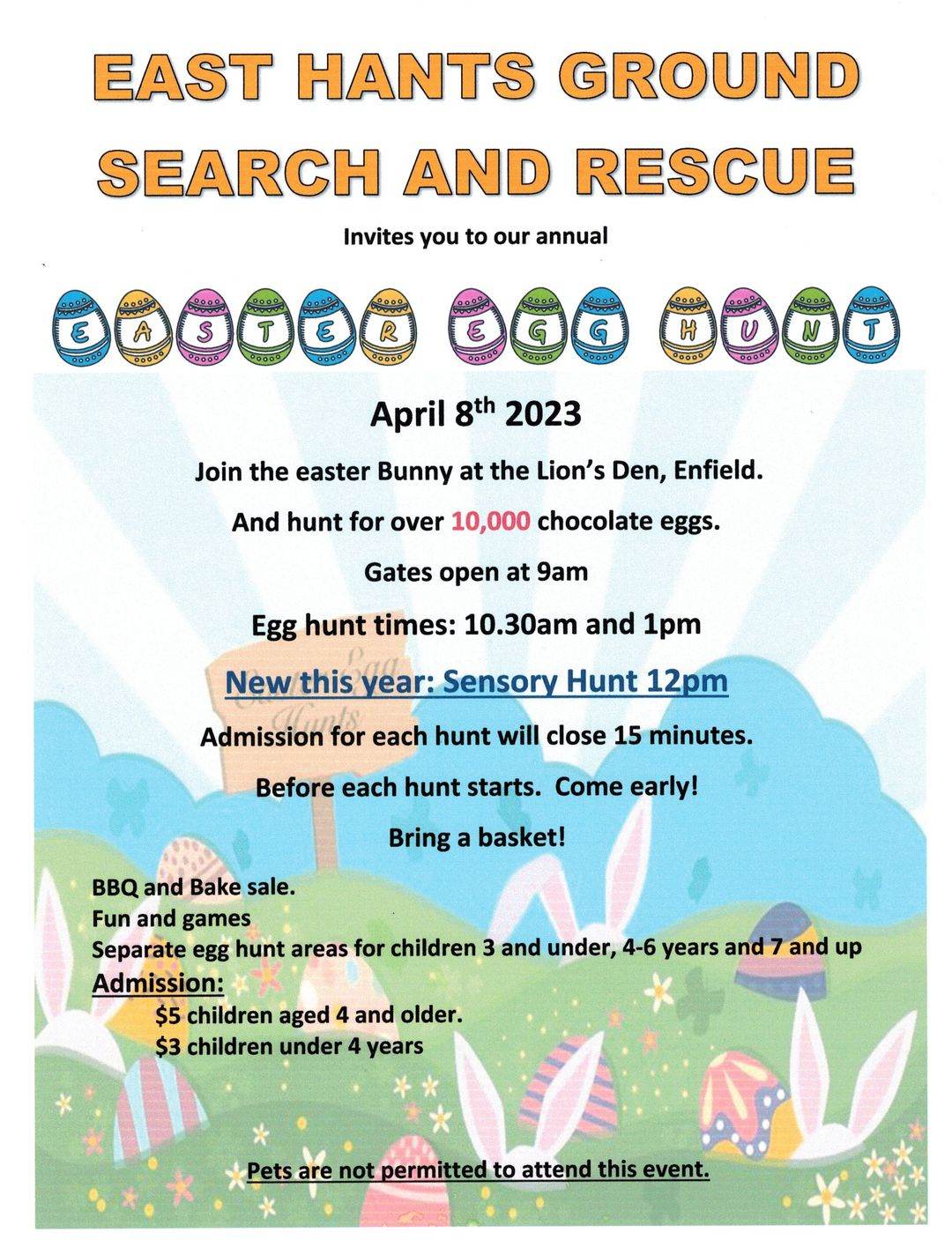 Save the date and get your egg-gathering skills ready. The Easter Bunny has confirmed that on April 8th they will be bringing thousands of chocolate eggs to the amazing children in the community.
Join the easter bunny at the Lino's Den, Enfield and hunt for over 10,000 chocolate eggs.
Gates open at 9 am. Egg hunt times are 10:30 am and 1 pm. New this year: Sensory Hunt at 12pm.
Come early and bring a basket!